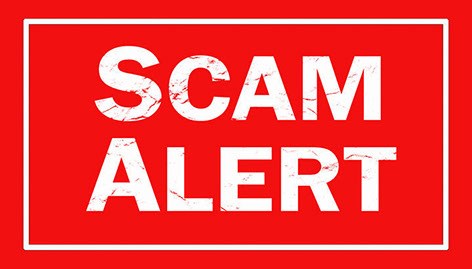 Streaming Scam on YouTube TV
February 26, 2021
Scams | 2.26.21
To our RC customers:
It was brought to our attention that there could be a streaming scam among us for YouTube TV.


A customer's YouTube TV stopped working. There were instructions to restart and referenced an email. The email indicated a code needed to be used and to call an "888" number to reach YouTube TV. The customer called the number and a representative stated that since they had been a loyal customer for two years (this customer has not been a customer for 2 years), they had some specials they could offer like Buy Three Months and Get Three Months Free. The representative stated they needed to use PayPal for the transaction and when the customer indicated they didn't have PayPal and wasn't going to take the offer the representative became very upset. However the TV started working again. Coincidence, possibly, but there are all kinds of scams circulating, especially since more people are at home due to stay at home orders. These scammers get pretty crafty in how they can steal your money so always, always air on the side of caution.
Researchers have seen a dramatic rise in suspicious domains impersonating a variety of streaming companies. Everyone wants their TV's to work, right? They lure unsuspecting members of the public in with an offer of free subscriptions to steal your data. They are looking to capture credit card or bank information, but can also use login credentials to access other apps and services. It was stated on a cordcutternews.com site that, While many of the fake websites are easy to identify and avoid, others could easily be confused for the official websites of streaming services including Netflix and Disney+. The same goes for scam emails, which have also been more prevalent since the pandemic began in the US. Some Cord Cutters News readers have even been sharing that they've received fake Disney+ emails about issues with their account when they've never created a Disney+ account. This sounds very similar to the example above.